WEST BOCA VETERINARY CENTER
9908 YAMATO ROAD SUITE 102
BOCA RATON, FL 33434
(561) 451-8838
Gregg Kuehnel DVM | Kim Simons DVM
Marianne Dallesandro DVM | Rebecca Seiden DVM

Welcome to West Boca Veterinary Center! We have been providing the highest quality veterinary care since 2008, and look forward to serving your pet's needs as best we can. Our veterinarians and staff provide personalized and compassionate care, going above and beyond for your pet's health. We invite you to explore our website and the services we offer, or stop by for a personalized visit and tour. We look forward to hearing from you soon!
Our Veterinary Team Treats a Variety of Conditions
Your pet will never be lacking for skilled, experienced veterinary care at our hospital. Each veterinarian on our four-member team has many years of expertise and a genuine love for animals. We've pretty much seen it all at West Boca Veterinary Center, so rest assured that our team can treat such varied and common conditions as infections, dental problems, skin issues, allergies, cancer, neurological disorders, and pest and parasite infestations. We can also leap into action to treat a wide range of emergencies, from bloat and difficult labor to heatstroke and traumatic injuries. If your pet needs a chronic pain management strategy, we can help with that, too.
Explore Our Many Services for Dogs and Cats
You'll find that West Boca Veterinary Center is fully equipped to help you dog or cat get the most out of life. We offer a number of primary care services so owners can make use of us as a single location for their pets' everyday health needs. Some of our services include:
Preventative wellness exams
Dental exams, cleanings (either with or without anesthesia), and treatment
Specialties such as dermatology, neurology, and cardiology
Internal and external surgeries (including spay/neuter and de-claw surgery)
Vaccinations which are scheduled to meet your pet's particular disease risks, not a "one size fits all" schedule
Emergency veterinary care
Advanced diagnostic techniques featuring state-of-the-art digital radiology (X-rays) and ultrasounds
Bathing and grooming services
Hospice care and in-home euthanasia
Board certified orthopedic and soft tissue surgeons available
Board certified internists available
We can help your pet thrive throughout all stages of life. From essential puppy and kitten care to senior health management, you'll know that your pet is always receiving the best of care.
Need a Boca Raton Veterinarian? Come and Visit Our Hospital
You can get a 3D glimpse of our office by checking out the Virtual Tour on this website. But you'll learn even more by stopping by for a visit or setting up an appointment. Call (561) 451-8838 or schedule your appointment online today!
---

Connect with us Anytime! Anywhere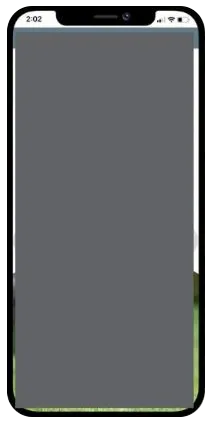 ---
You can also access your pet health records without a smart phone by clicking here! You will need to sign up before logging in. Use your email address as your user name.

Gregg Kuehnel DVM |
Kim Simons DVM | Marianne Dallessandro DVM | Rebecca Seiden DVM
Boca Raton Veterinarian | West Boca Veterinary Center | (561) 451-8838
9908 Yamato Rd Ste 102
Boca Raton, FL 33434